Distance: 21.6 miles
Elevation: +6215' -5843'
Map: Caltopo
---
Maya and I just came back from yet another three-day backpacking trip in Yosemite. The trip was one-way, from Happy Isles to Tunnel View parking lot which is located at the east side of Wawona Tunnel. The trail begins ascending through the mist trail providing you with an invigorating and refreshing start. It provides outstanding view point for Yosemite's classic landmarks.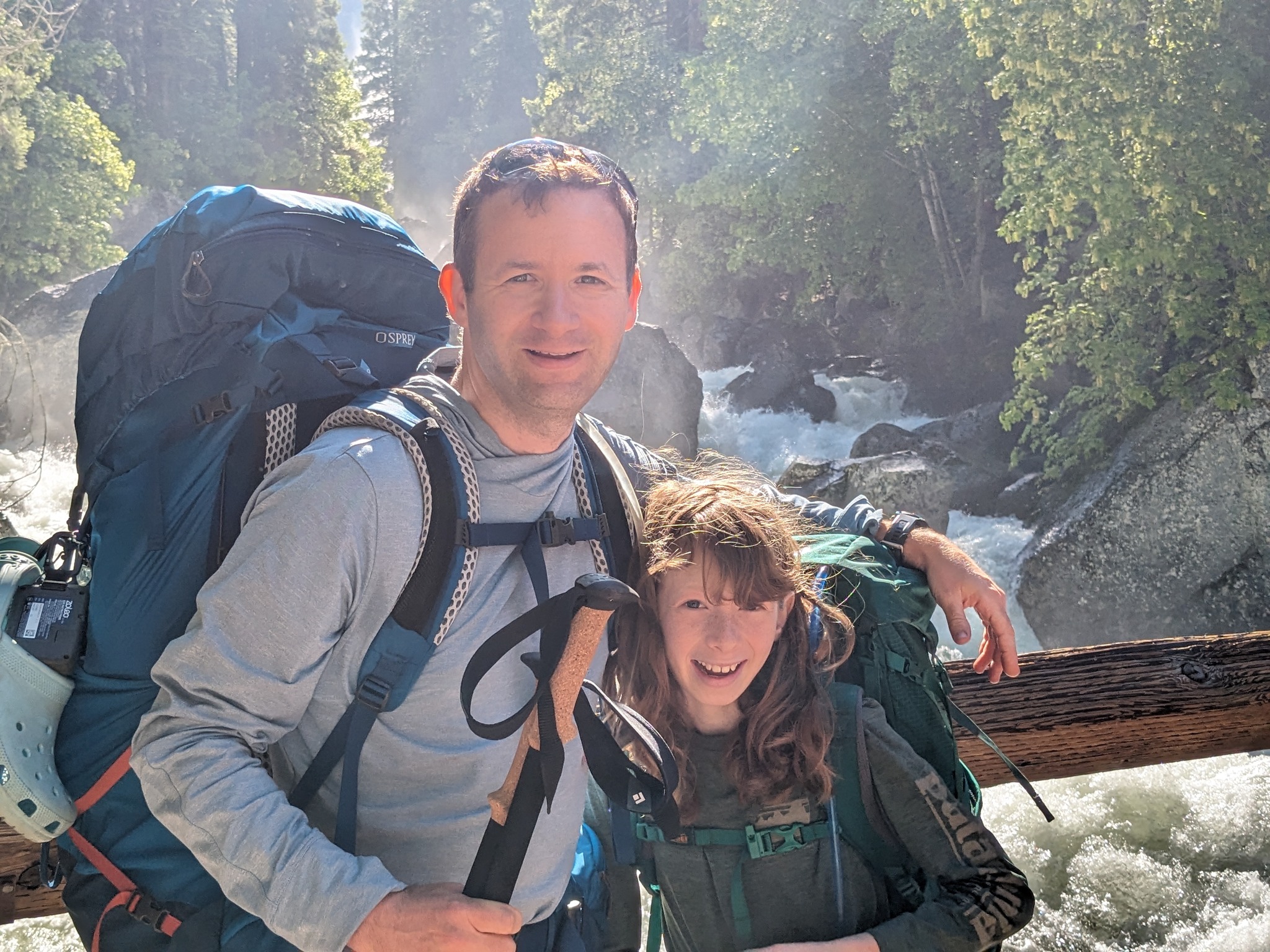 On the first day, we left from Groveland at 5:30am to beat Yosemite's morning traffic jams. We left the car at Tunnel View and hitch hiked to Happy Isles. We started our ascent through Mist Trail to the top of Vernal falls. There were plenty of water from the wet winter of 2023. From the top, there's an excellent viewing point and the warm summer sun dries up your cloth.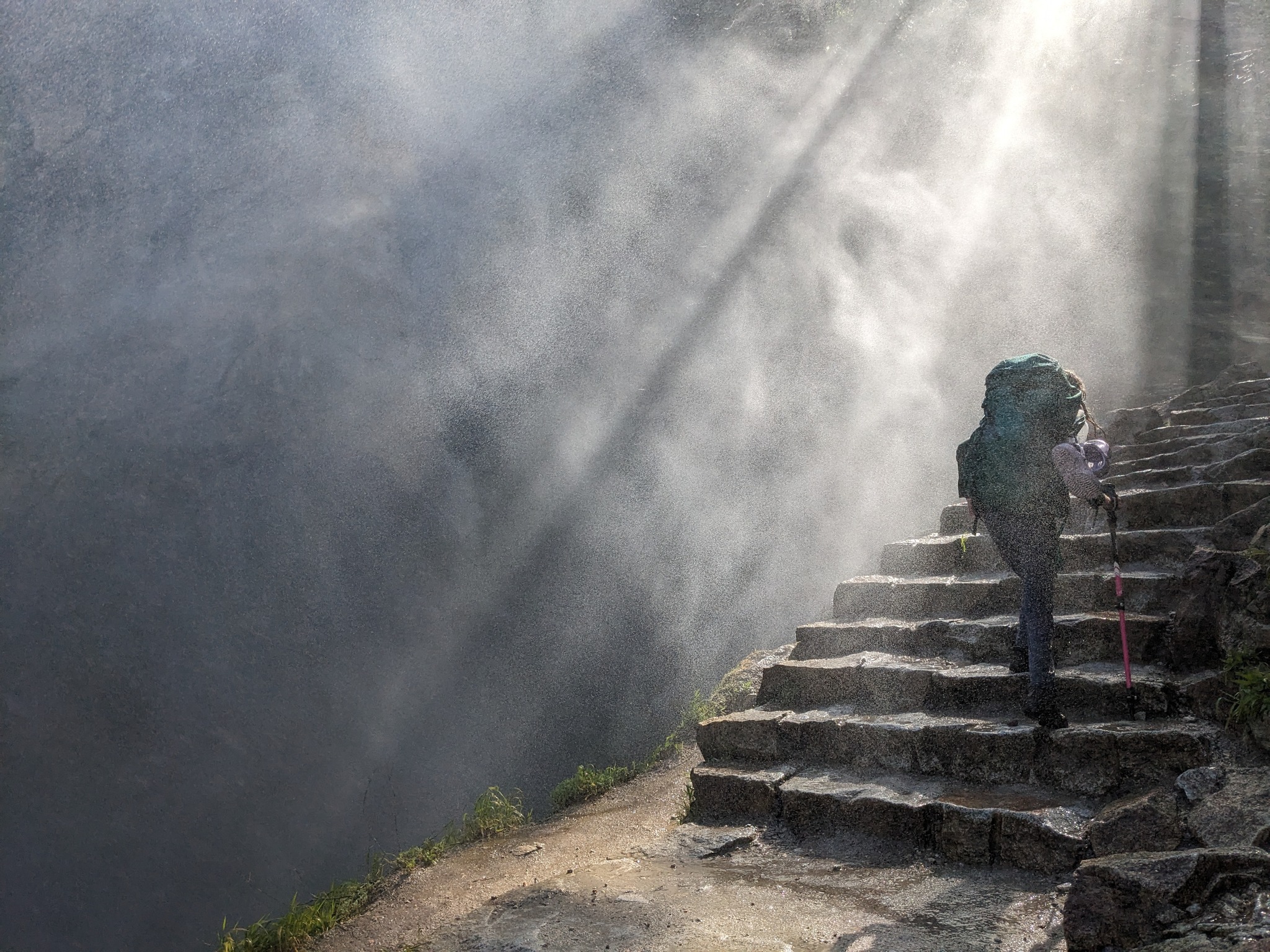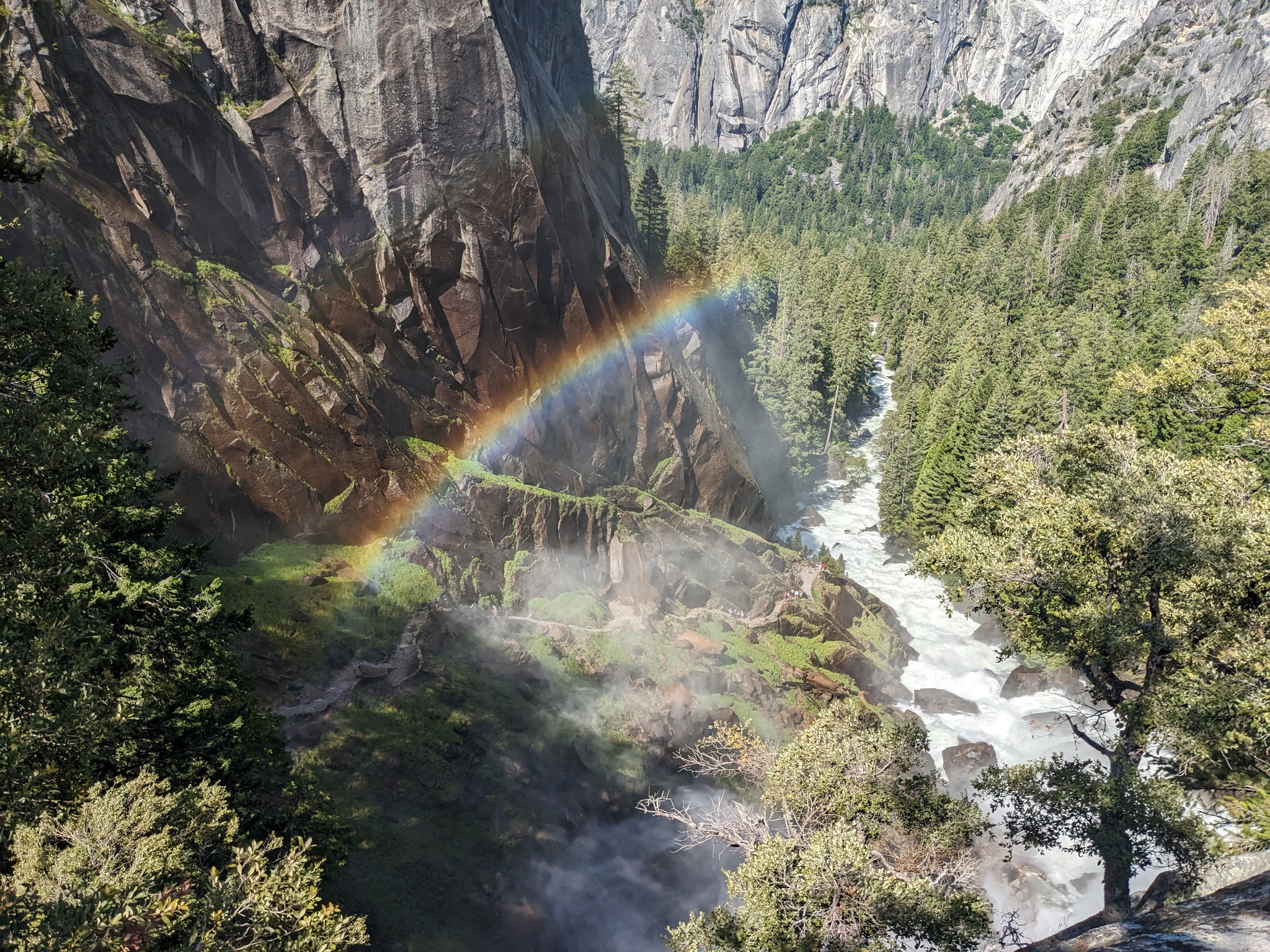 From there the trail continues up to Nevada falls with another outstanding viewpoint. We had lunch and continued along Panorama trail. From that point on, we had the park mostly for ourselves.
After crossing the bridge over Illiloutte falls we spent the night in Illiloutte Basin. We had a view of Half Dome from our tent. Maya was tired and fell asleep with her hat still on.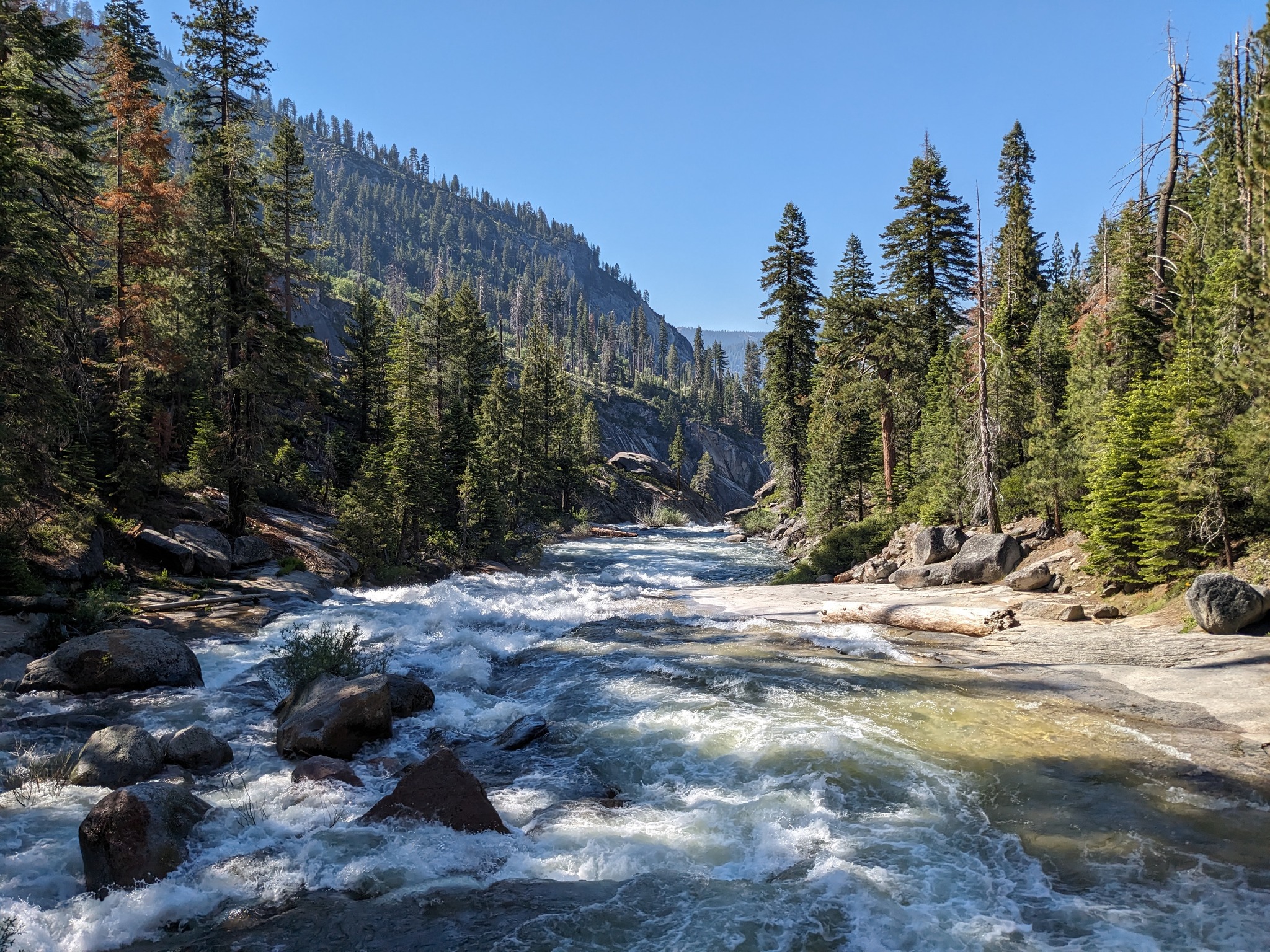 On our second day, we continued our ascent towards Glacier Point. From the trail it was easy to spot the waterfalls from the previous day. The road to Glacier Point was closed on that day and we had the place mostly for ourselves.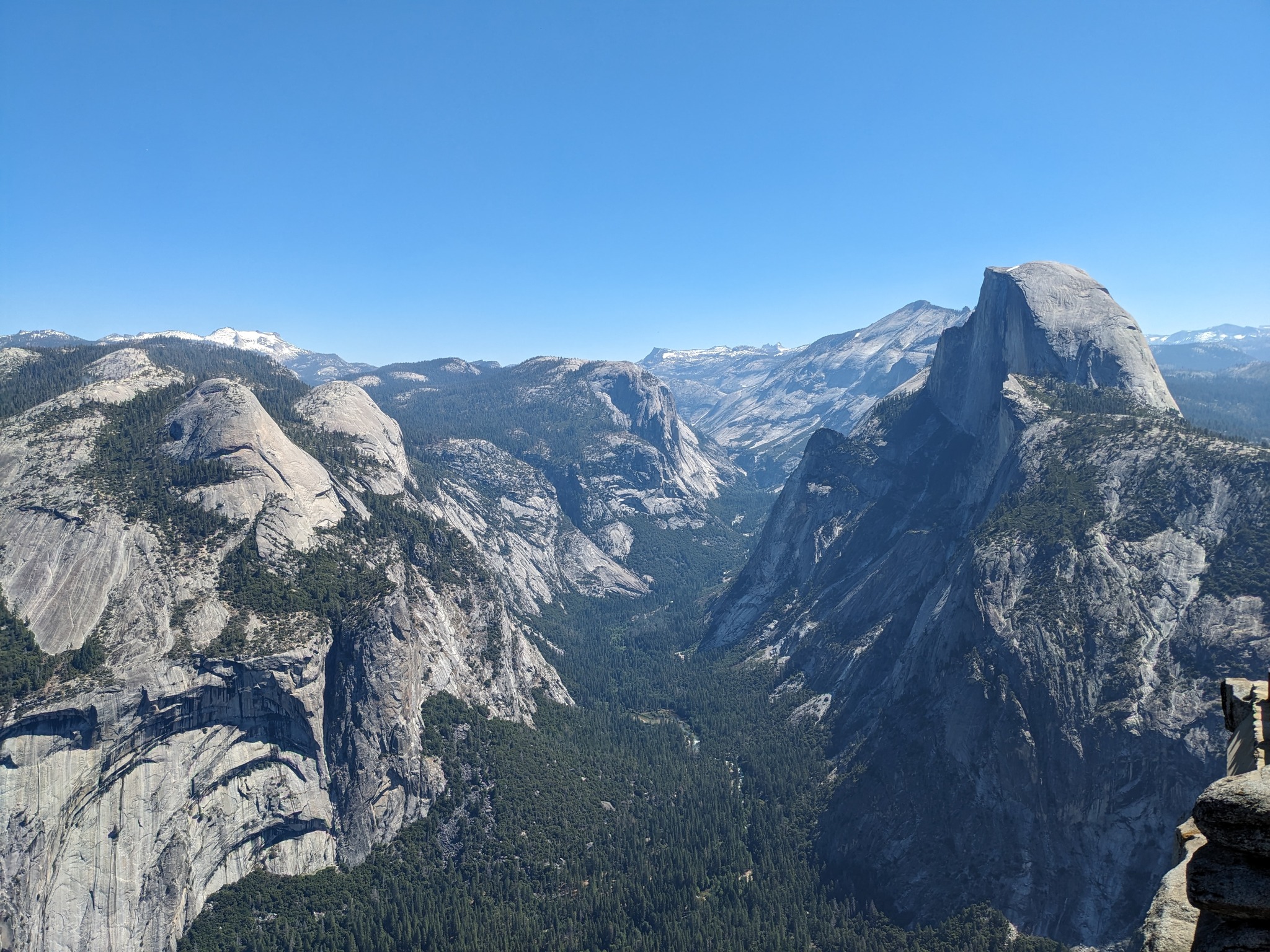 From Glacier point, we took the Pohono trail towards Taft point which was one of the better viewpoints on our trip.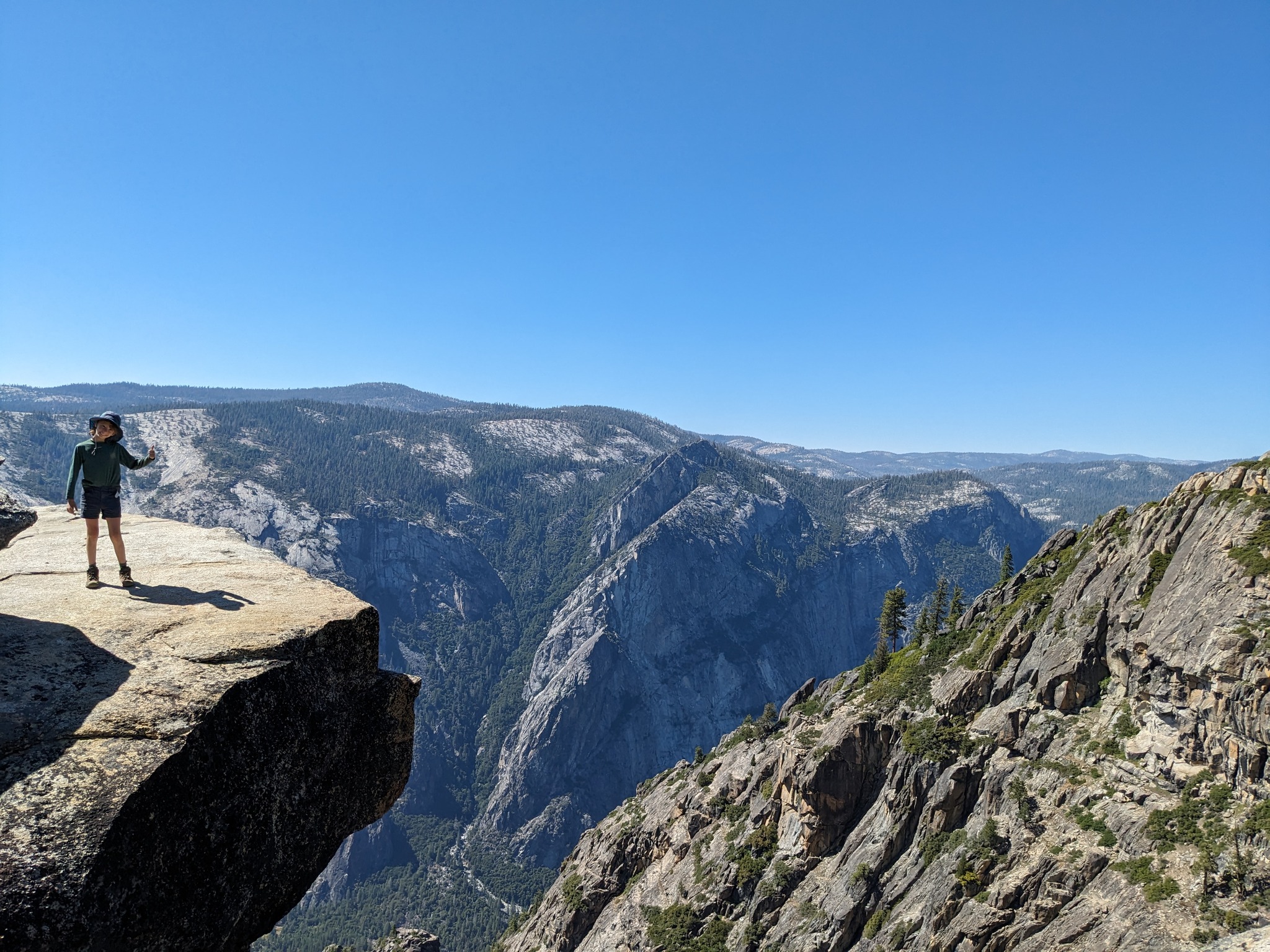 From Taft point, we started descending towards Bridalveil Creek which was roaring. The area around the bridge was gorgeous at night and there are plenty of campsites upstream. We were pretty tired and wanted to camp there, however Maya wanted to continued two more miles towards Dewey point.
Near dawn we made it to Dewey point and set up our tent close to the edge of the cliff. We had another dinner under the stars and fells asleep quickly.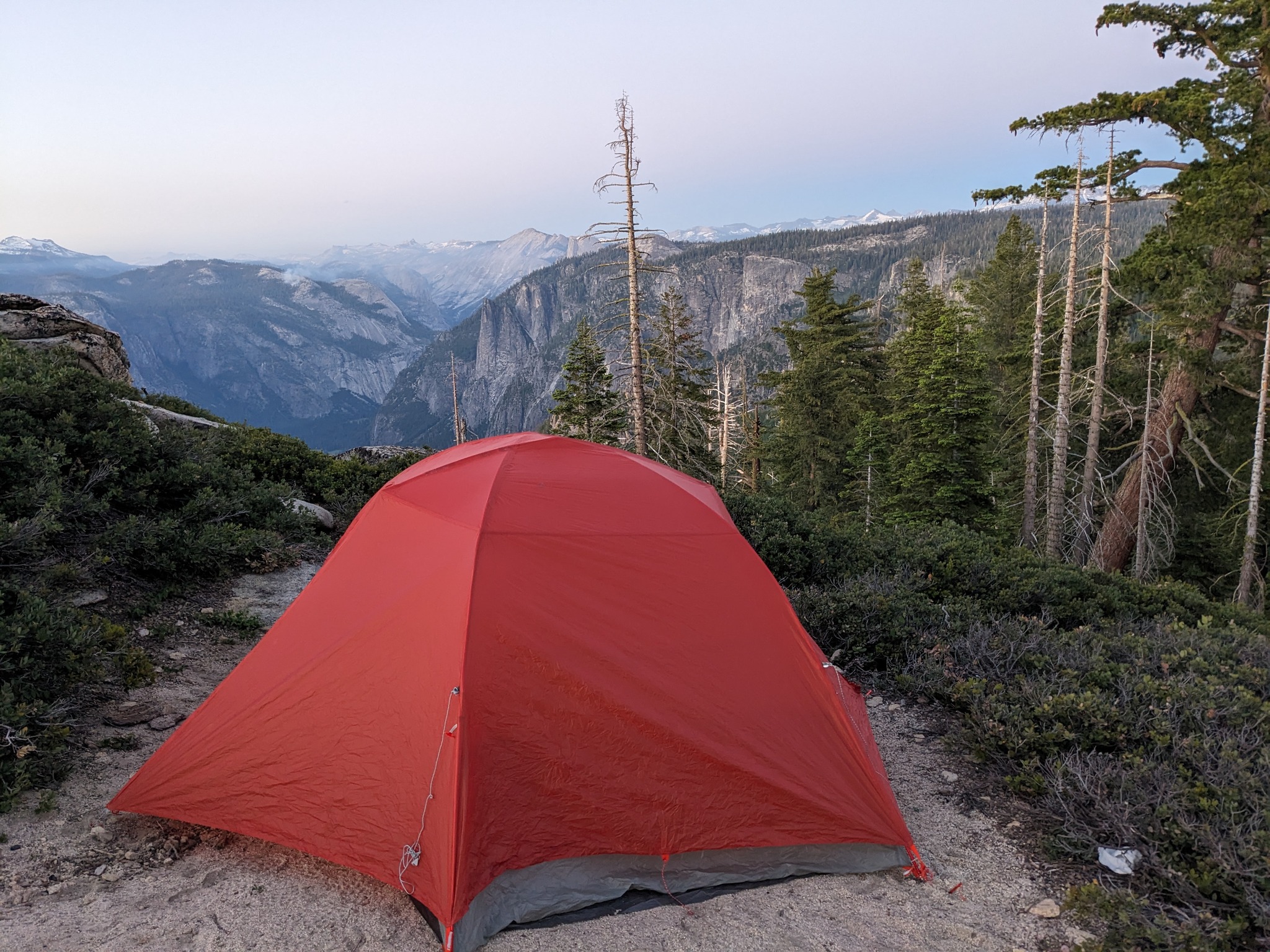 On the third day, I had the pleasure of watching the sunrise at Dewey Point, where in the background there was Cathedral Rock, Sentinel Dome and El Capitan. We drank hot chocolate, a hearty breakfast and continued down Pohono trail.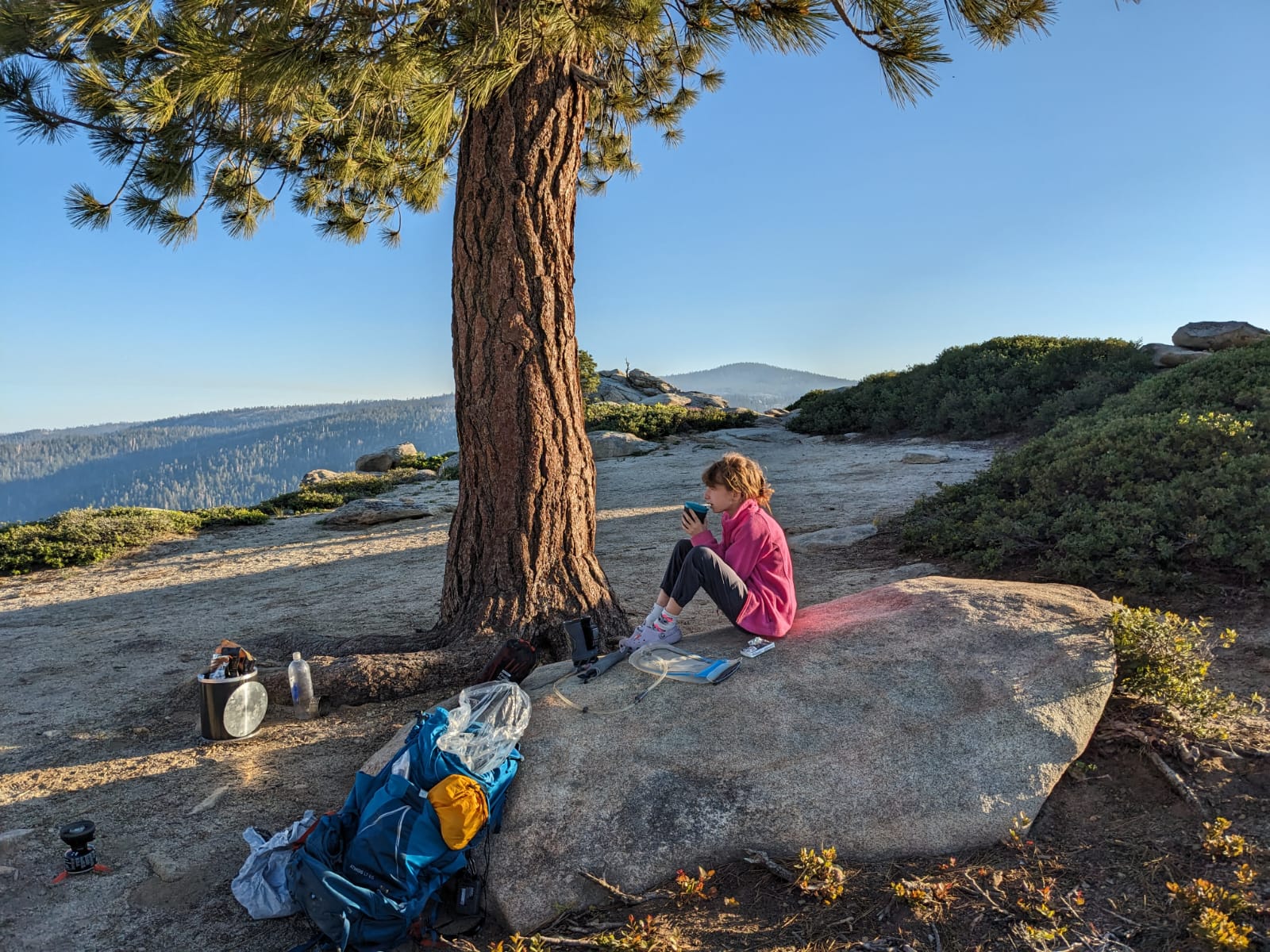 On the way down towards Tunnel View we stopped at Crocker point. Do not miss this photo opportunity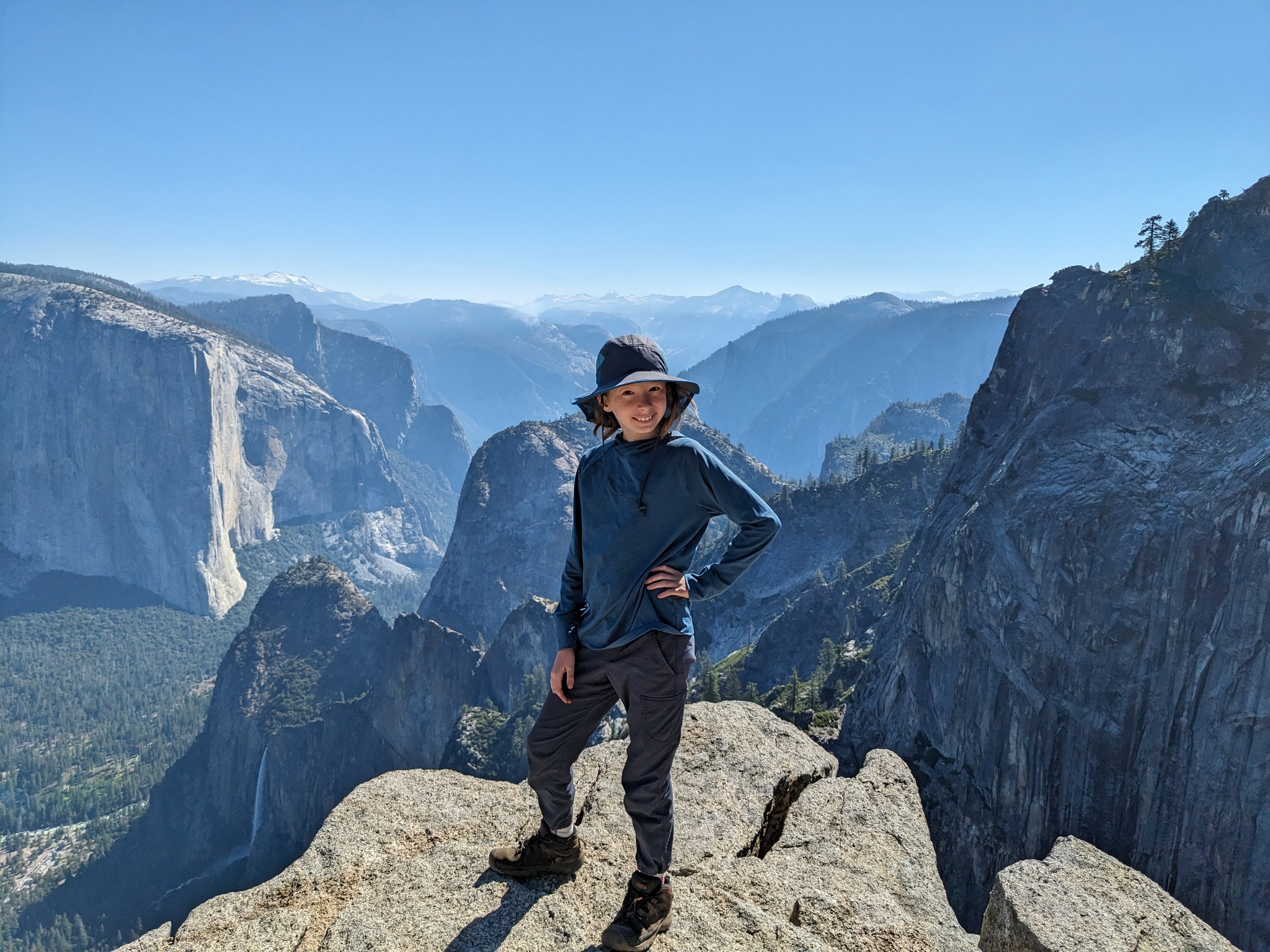 This backpacking trip was our first challenging three day trip. Highly recommended and unforgettable experience!